We offer ADD street lighting management system. Such a system allows to control the street lighting both automatically and to perform operative on and off switches remotely.
Automatic control follows a predetermined schedule. The operator can set the operating time of the luminaires according to predefined requirements, for example, the annual seasonal schedule.
Operational control functions allow the operator to remotely control the street lighting. All control commands are routed to the control relay via communication channels.
The system is implemented with load-management controllers, communication equipment and ADDAX software. Data transmission and command transmission take place via various communication channels: Ethernet, GPRS, or using power lines (power line communication – PLC).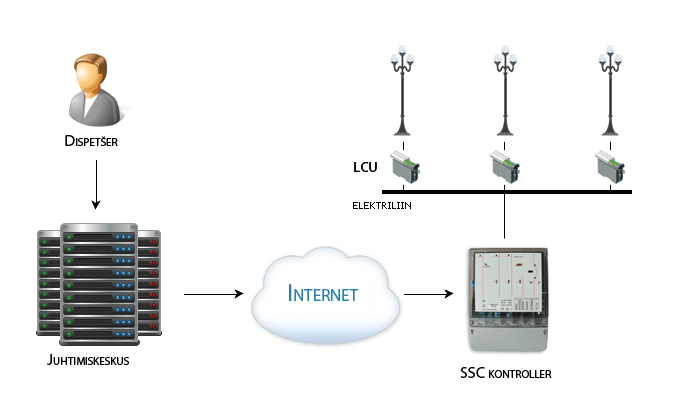 This system was developed by ADD GRUP specialists who have a long-term experience in the development of measuring and automation equipment.
Load management controller
A load management controller is a programmable device that performs the following functions:
Load control according to a predetermined round-the-clock schedule, or with direct control from the central PL LV (via low voltage mains)
Electricity consumption calculation (accuracy class 1)
Calculation of device operating time
Checking the load condition
Archiving and transmitting data to the centre
Built-in clock synchronization
The LCU allows remote configuration from the control panel and is designed to control the following loads:
Household appliances with power up to 1000W (boilers, air conditioners, pumps …)
Industrial equipment (control via power contactors).
Control of street lighting equipment.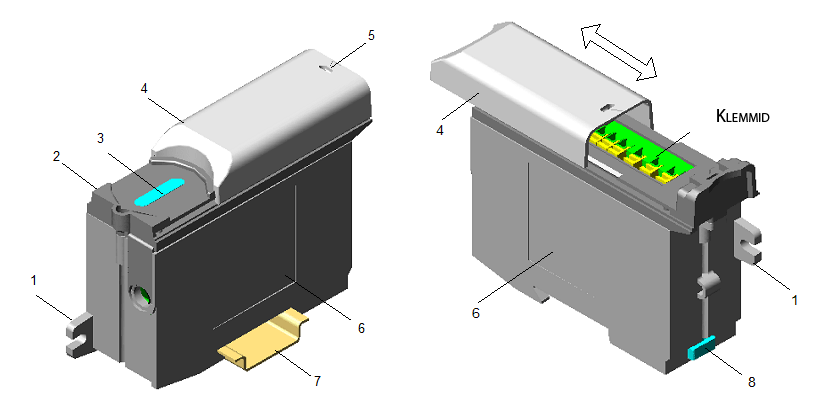 Device housing
Cover for device housing
Optical interface LEDs
Terminal strip cover
Sealing opening
Factory sticker
DIN rail
DIN rail mounting spring